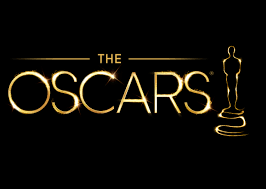 Die Oscar Verleihung 2019 – oder vielmehr der Weg dorthin – kann ohne Probleme als Skandalträchtig bezeichnet werden. Nachdem Comedian Kevin Hart als Host feststand wurden alte, homophobe Tweets von ihm entdeckt. Daraufhin trat er von seinem Amt zurück. Ein neuer Host wurde nicht mehr gefunden. Niemand wollte sich auf dieser Bühne der Öffentlichkeit preisgeben, sich derart angreifbar machen wie viele andere Hosts der letzten Jahre. Nichtmal alt eingesessene Hasen wollten es machen (oder wurden gar nicht gefragt). Ich denke mal Whoopie Goldberg oder Billy Crystal hätte jeder gerne nochmal gesehen. Aber so entschied sich die Academy die Verleihung ohne Host über die Bühne zu bringen. Zum zweiten Mal in der langen Tradition der Show.
Doch damit nicht genug Skandale. Da die Show immer mehr Zuschauer verliert und jedes mal die Laufzeit kritisiert wurde, plante die Academy 4 Preise in den Werbepausen zu verleihen und die Gewinner dann nach der Werbung zu verkünden. Klar, dass auch hier der Shitstorm nicht lange auf sich warten ließ. Denn die Kategorien sollten sein: Cinematography, Film Editing, Live Action-Short Film sowie Makeup and Hairstyling.
Als sich daraufhin viele Filmschaffende zu Wort meldeten, ruderte die Academy zurück und die Preise sollten dann doch während der Show und nicht in der Werbung gezeigt werden. Gut so.
Und so wusste man dann bis zum Beginn der Show nicht so recht was man bekommt. Wie wird eine Oscar Show ohne Host ablaufen? Um 2 Uhr wurde das Geheimnis gelüftet und die Show begann… mit Queen und Adam Lambert auf der Bühne, welche die Verleihung mit "We Will Rock You" und "We Are the Campions" eröffneten. Das ist mal ein starker Auftritt welcher die Halle zum Beben brachte und die Stars direkt mal von ihren Stühlen schmiss. Nicht schlecht.
Anschließend wurde direkt "Actress in a Supporting Role" vergeben. Dafür kamen Maya Rudolph, Amy Poehler und Tina Fey auf die Bühne...
Weiterlesen